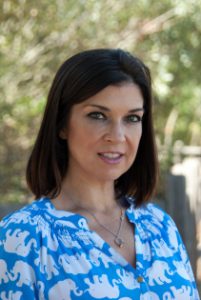 Join us as we welcome Carney Anne Nasser, Sunday, November 12, 2017, at Seva restaurant in Ann Arbor. She'll give an informal presentation followed by a Q&A, as you enjoy brunch (order from the regular menu; attendees are billed separately, and pay for their own meals).
Tickets are required and available at Eventbrite.
Carney Anne Nasser came to Michigan State University College of Law in 2017 as the director of its new Animal Welfare Clinic, and Assistant Clinic Professor of Law.
An expert in captive wild animal law, Carney Anne previously worked as an attorney for the PETA Foundation, providing the organization with critical expertise regarding the Endangered Species Act and Animal Welfare Act. She also served as senior attorney for wildlife and regulatory affairs at the Animal Legal Defense Fund.
Deploying creative strategies to ameliorate the exploitation of big cats, elephants, bears, primate, orcas, and other captive exotic and endangered animals, Carney Anne has played a key role in the rescue of nearly two dozen exotic animals, who are now thriving in reputable sanctuaries.
An internationally recognized expert on captive wildlife, Nasser represented ALDF at the Convention on International Trade in Endangered Species (CITES) seventeenth meeting of the parties in Johannesburg, South Africa and at the International Union for the Conservation of Nature World Conservation Congress in Hawaii last year.
Carney Anne holds a B.A. in political science from U.C. San Diego, a J.D. from Tulane University (where she taught animal law), and a graduate degree in community advocacy from the George Washington University Graduate School of Political Management.